Domestic heat efficiency champion Ventive secures £2.5m in funding
Financing led by EMV Capital enables launch of Exhaust Air-source Heat Pumps to significantly lower carbon emissions and energy cost for households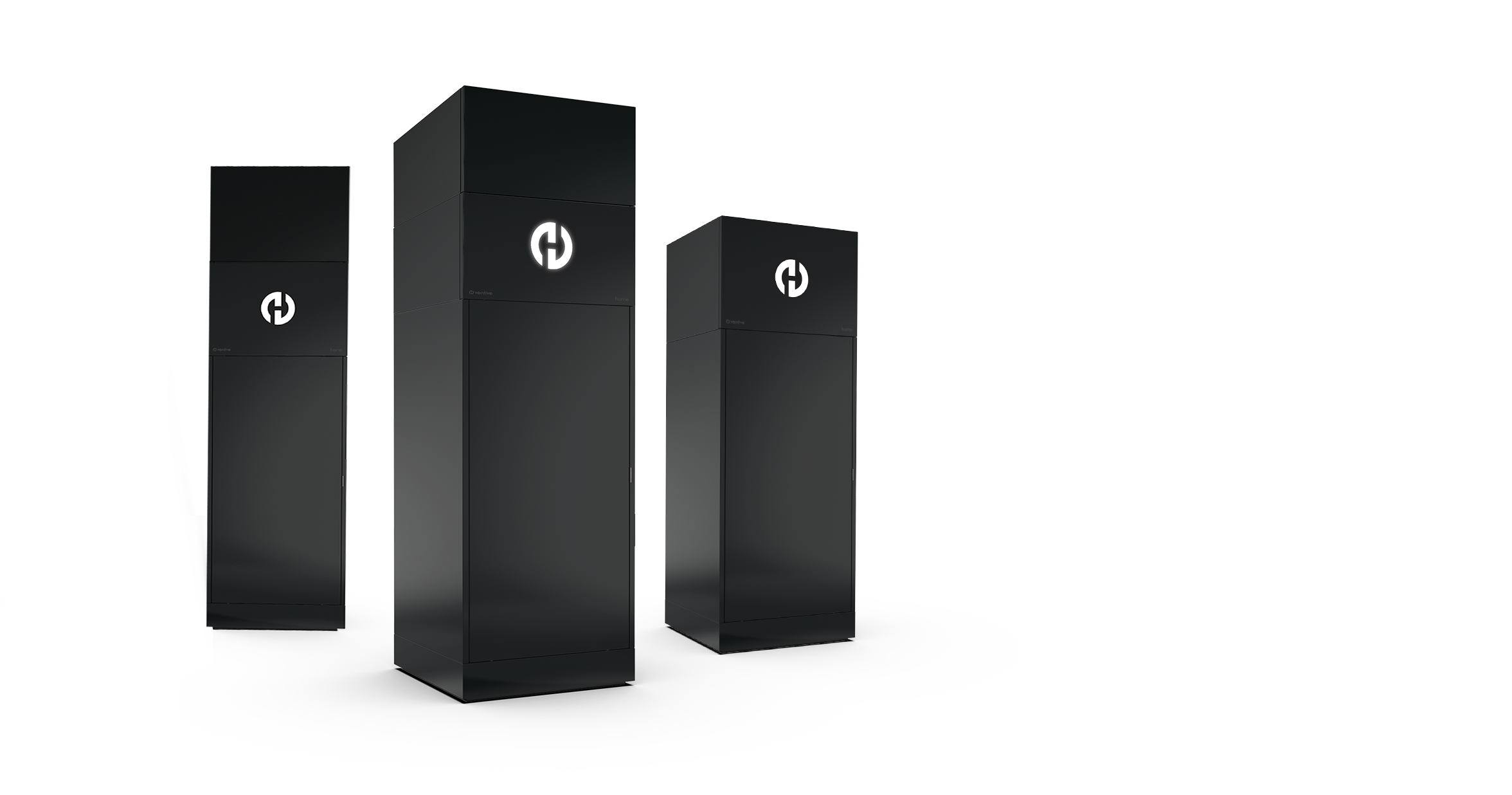 Ventive is delighted to announce that it has recently secured a total of up to £2.5m in funding, allowing the company to deliver its modular heat pump production facility in Hartlebury, Worcestershire. Ventive's modular exhaust air heat pumps are targeted at both new build and retrofit applications and will provide significant cost and carbon dioxide emissions reductions across their installation, operation, and production.
The Department for Business, Energy & Industrial Strategy (BEIS) awarded £1.5m in funding to Ventive as part of its Heat Pump Ready grant. A second deal, led by the deep tech and venture capital specialist, EMV Capital, is an investment package which includes an initial equity and debt investment of £600,000 from new investors syndicated by EMV Capital. The package also includes the restructuring of c. £1m of historical debt. EMV Capital is a subsidiary of AIM-quoted NetScientific PLC.
Ventive has partnered with QM Systems, a subsidiary of AIM-quoted PipeHawk PLC, to scale-up its production to meet growing market demands. QM Systems offers multi-disciplinary production design, automation and high value manufacturing services backed by years of engineering experience.
Rob Morrison
Managing Director of Ventive, said:
"The demand for more efficient domestic heating solutions has never been greater. This need has been compounded by the threat of climate change, and the current cost of living crisis which has sent energy bills soaring."

"We are therefore delighted with this deal, which provides us with the funding to accelerate the launch of our efficient and cost-reducing heat pump division, and equally importantly, with an experienced team of active investors who have significant industry expertise."
Ed Hooper
EMV Capital Director and the newly appointed Investment Director at Ventive, added:
"EMV Capital is very pleased to welcome Ventive into our growing investment portfolio. Ventive's intelligent building service systems, which seek to dramatically reduce carbon emissions for homes, fits well with our focus on deeptech, and sustainability companies with an ESG impact.

"I look forward to working closely with Ventive's management team, and the company's project partners, and driving value for investors."
Nick Field
QM Systems Managing Director, a subsidiary of AIM quoted PipeHawk PLC further added:
"It is fantastic news that over the last few weeks, Ventive has been able to tap into a number of relevant funding streams, particularly the award of the BEIS grant and entry into EMVC's portfolio, which will provide significant investment and will help Ventive to not only accelerate the development of this new and exciting product range, but also provide the funding that will be required to bring the product into production."

"QM Systems are proud to be Ventive's chosen partner to introduce the production and test systems required to enter production and then, through our contract manufacturing business unit, scale up production over a relatively short timescale within our own manufacturing facility located in Hartlebury, Worcestershire."
Ventive Home Heat Pumps are demand responsive, fully integrated Indoor Environment Control systems which provide integrated ventilation, renewable heating, and hot water with free summer cooling. The Heat Pump will arrive pre-plumbed and pre-configured with monitoring and energy storage to enable quick and simple installation.
Since each home is different (size, heat loss, thermal mass, occupancy, user behaviour), Ventive employs an array of integrated sensors to assess the indoor environment and to adapt the performance of each system, learning and optimising its operation to drive improvements in energy efficiency, energy storage, and load shifting capacity.
About EMV Capital
EMV Capital Ltd (EMVC) is a London-based award-winning investor focused on B2B companies in the industrial high-tech, energy, circular economy, smart cities and transportation sectors and healthcare. EMVC's investments cover a range of technologies including robotics and AI, machine learning, materials science, IoT, advanced engineering, power electronics and Health-Tech. EMVC's model is to develop a customized investment strategy for each company, combining its network of investors from Family Offices, Wealth Managers, Institutional VC investors and Corporate VC funds.
EMV Capital was acquired by NetScientific in September 2020, and remains a fully-owned subsidiary.
For any enquiries, please contact Belvedere Communications:
John West: +44 (0)203 008 6866
jwest@belvederepr.com
Llew Angus +44 (0)203 008 6867
langus@belvederepr.com
About QM Systems
QM Systems are a leading UK manufacturer of innovative assembly systems and test solutions across a wide range of industries including Building Services, Aerospace, Medical, Pharma, Marine, Automotive, Rail and Food and Beverage. As well as providing manufacturing solutions QM also provides its clients with a Contract Manufacturing service where the client retains ownership of the product and QM provide manufacturing capacity to build the clients products on state-of-the-art manufacturing systems engineered by QM Systems at its facility located in Hartlebury, Worcestershire. QM has the capacity to partner with clients from initial proof of concept for a new product through to production scale up internationally and operational responsibility for ongoing product manufacture.
For enquiries, please contact QM Systems:
Kristian Richardson: +44(0)1905 621882
Kristian.richardson@qm-systems.com
More than £15 million has recently been awarded by the Department for Business, Energy & Industrial Strategy across 24 innovation projects to make low carbon heating like heat pumps cheaper to purchase and easier to install.
Accelerating the UK's heat pump rollout will help households move away from using costly fossil fuels and supports Government targets of installing 600,000 heat pumps a year by 2028.
The grant funding will create more than 300 jobs and comes alongside the Government's £450 million Boiler Upgrade Scheme that provides UK households grants of £5,000 towards the cost of installing a heat pump.